Workshop Automation Pipe Spool Fabrication System
Product Detail
Send Inquiry
Pipe Size: 2~14″ or 2~24″ (2 options)

Raw Material Size – 12 Mtr.≤10T

Welding method preferred – SAW/TIG welding.

Max. Pipe Size: 24″ 

The core of the piping spool fabrication is the advanced welding and bevel processing modules.

Welding as the core, our factory is the industry leader, 20 years of successful experience shows that its core technology – TIG/MIG automated root pass welding technology; so far, is the only market mature applications.

Precision bevel cold processing technology to enhance the level of prefabricated production line, it is the cutting equipment to improve the efficiency of pipe prefabricated, to reduce the amount of grinding and accuracy.

Logistics transporting instead of overhead crane to reduce the production line lifting and prevention of safety accidents, to enhance the efficiency of prefabrication.
---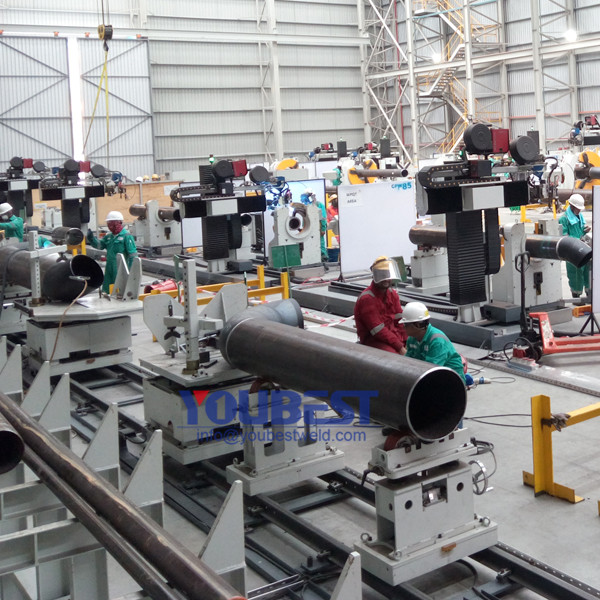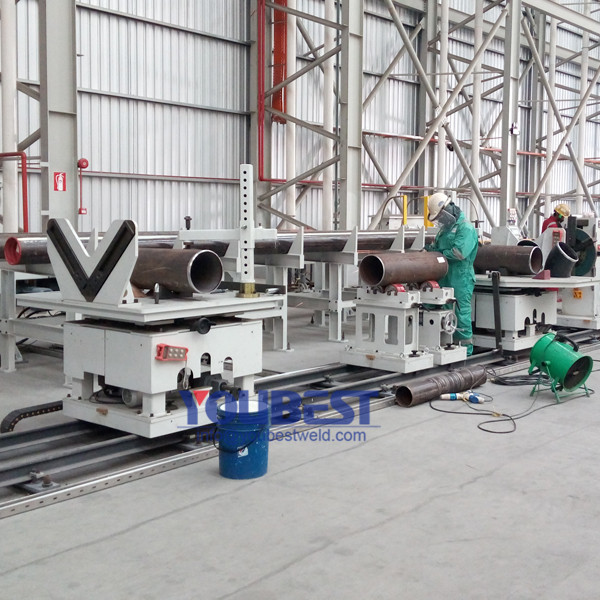 ---
---