Hot Wire Weld overlay cladding For Ball Valves
Product Detail
Send Inquiry
Weld overlay cladding  is needed in a number of industry sectors where service conditions require corrosion resistant properties.
A wide range of applications can benefit from anti-corrosion weld overlay, including pipelines, flanges, valves, vessels and specialist subsea equipment.
Typical welding alloy materials include Inconel 625, Inconel 825, monel, hastalloy and stainless steels amongst many others.Conventional weld cladding is carried out primarily in circular bores with simple surfaces.
The hot wire gas tungsten arc welding process has found increasing use over a wide range of groove welding, build-up and cladding operations. Commercially available and specialised hot wire equipment continues to promote application of the process for producing high-quality welds in industries including nuclear, power generation, pressure vessel and offshore oil.
---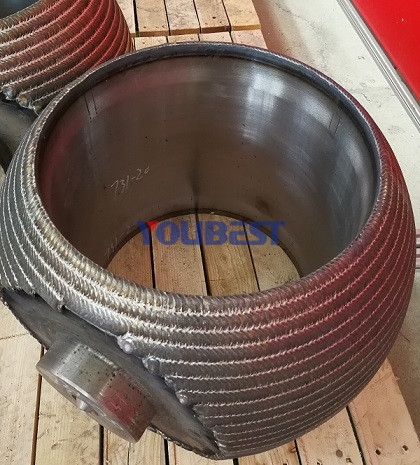 ---
Next:
---